The temple complex at Angkor Wat (អង្គរវត្ត), which reads: the Capital Temple, are vast and a highlight of any trip to Cambodia. Located near Siam Reap, in northwest Cambodia, Angkor Wat is the largest religious monument in the world – comprising over 400 acres.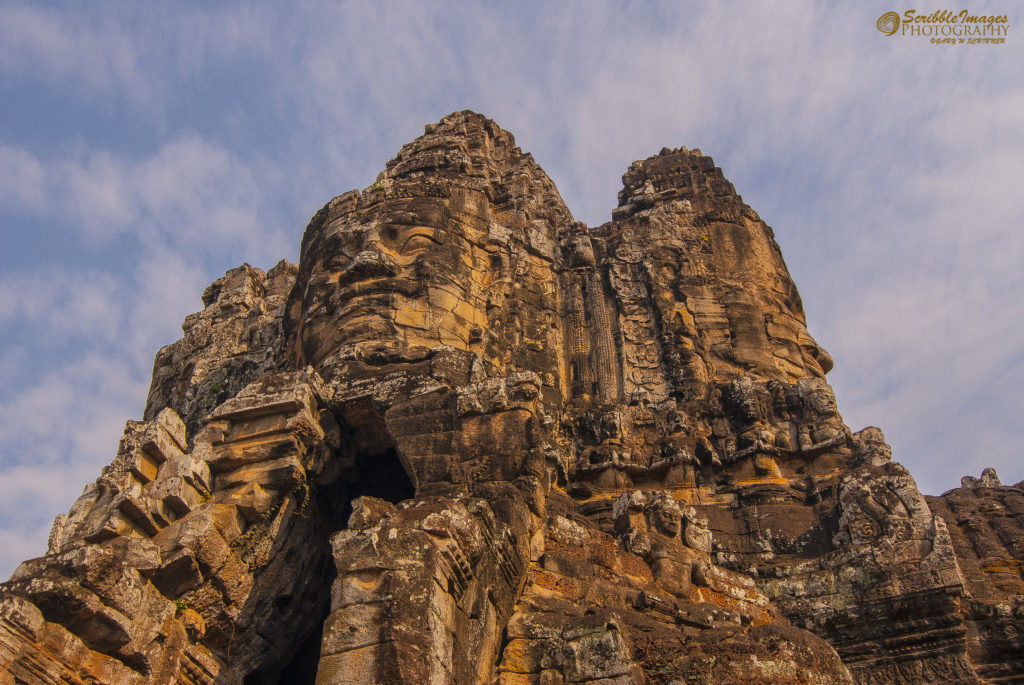 To get there, we flew from Bangkok to the Siam Reap airport, versus going overland for 6 hours through territory that has dangerous highways in poor condition, much rebel activity and a crossing at a volatile border. Smart move on our tour company's part. In addition, the countryside of Cambodia still has significant land mine hazards.
Angkor Wat was originally built as a temple to the Hindu god Vishnu for the Khmer Empire. Towards the end of the 12 century, it transformed into a Buddhist temple. One mode of transportation around the temple grounds is by elephant.