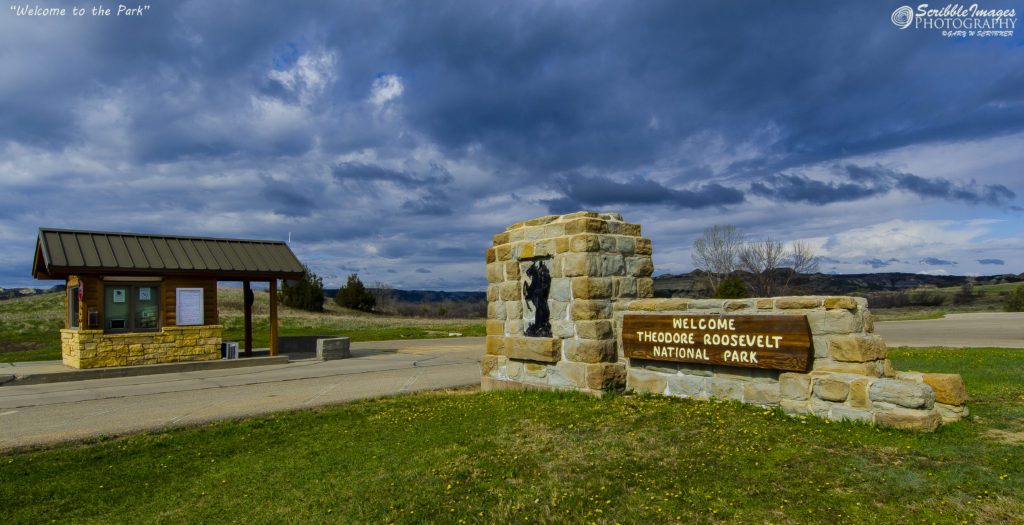 North Dakota, Here I Come: I first visited Teddy Roosevelt National Park on April 30, 2017; it also happened to be my first day in North Dakota, the 50th and last state in the USA for me to visit during my lifetime. That bucket list has all the boxes checked now. The weather conditions during my two days there was a photographer's mixed bag.
The South Unit. On April 30, the weather was clear and warm. I spent the day in the flagship Southern Unit, which has a 36 mile loop road traversing through varying landscapes of the park. I had good skies with very few clouds until later in the day. The South Unit, at 46,158 acres, is so large, that you can not restrict yourself to the early morning and late afternoon optimum light times to cover as many photo sites as possible. And I had a limited schedule of days there.
Besides bison, I was able to view much more wildlife, including wild horses from afar. At sunset, I and a fellow die-hard photographer, who happened to be a physician, camped out on a ridge to achieve the best sunset shot we could with the park's features in the foreground. I overnight-ed in Medora, North Dakota – a town adjacent to the park.
The North Unit. On the second day, May 1, 2017, I drove 68 miles due north from Medora along ND-85, to the "Rough Rider's" North Unit. When I arrived at the gate, there was no one home! Not only were they not checking visitors at the gate, but a park ranger I passed on the loop road waved back when I acknowledged him – no stopping to check credentials. The North Unit, less visited than the South, has a 14 mile Scenic Byway, a one way in-and-out road – so it constitutes 28 miles of driving. However, it, like many scenic parks, appears different when you drive the reverse way. As it was, the park was nearly empty – it was a surreal experience to be in this great environment, 24,070 acres – with maybe only 20 visitors at most, spread out through the parkland. The weather was stormy and overcast, but still provided some great photo opportunities. Keeping the big landscape lens dry was a challenge.
It was at the North Unit that I had my close encounter of a "bison" kind. I was carrying my cameras and tripod around a low mound, when I came upon a male bison, who weighed 10 times me (close to a ton). Around 30 feet – way too close. Bison can travel 40 MPH, so outrunning them is not an option – instead I slowly walked away from him without looking threatening – which worked. He was happy enough to pose for me later while grazing – at a safe distance I might add. See these and additional photos at the following link: