When the average American hears the words "Pacific Northwest" or better yet, the name of it's largest city, "Seattle", they usually utter something like this:
"Oh, it rains all the time there"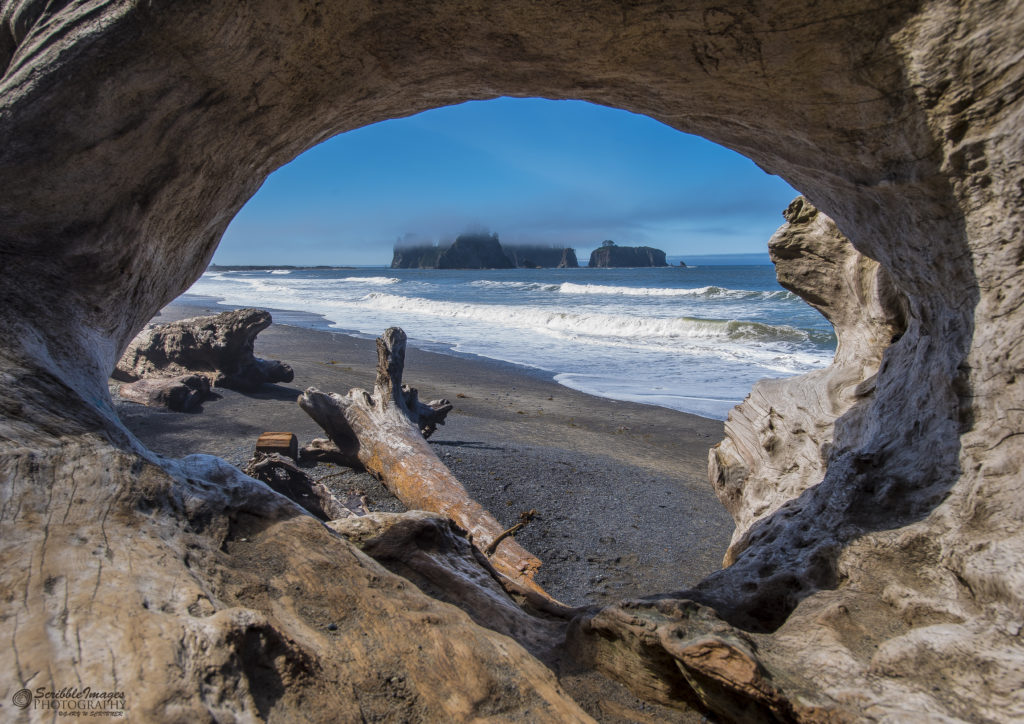 Well – that is not exactly true – they do have dry periods!
And when it is dry, it is beautiful.
During my 5th trip to the Pacific Northwest in late August, 2017, it was mostly dry.
However, even during the dry season, there is the occasional fog and mist that will hang around a seacoast scene for hours…and test a photographer's patience, as it did mine.
You just have to wait it out!
Between family visits and the mandatory venture to Pike Place Market in downtown Seattle, we were able to take a two day excursion out to the far reaches of the Olympic Penninsula. Although Cape Flattery may not be the farthest point both north and west one can get in the lower 48, it sure feels like it.
Rialto Beach and the Olympics were definitely worth the visit also.